American Red Cross: Typhoon Mawar Relief Operation
July 17, 2023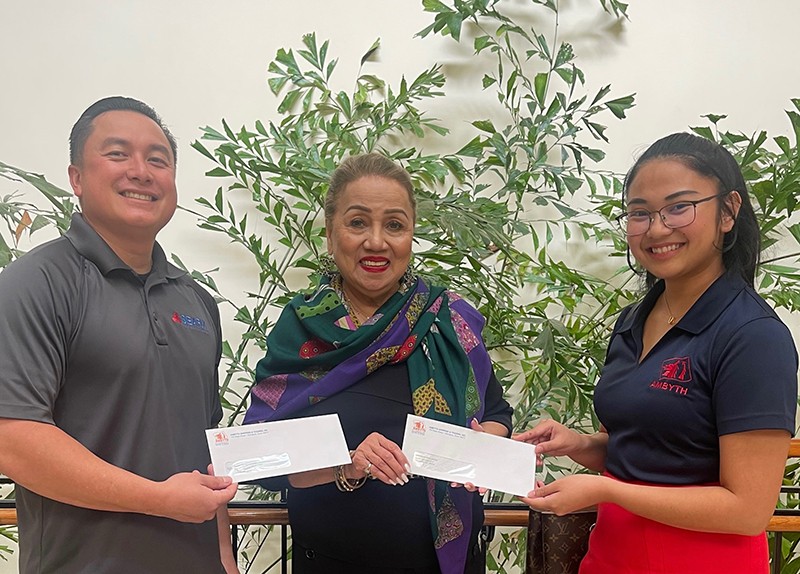 Ambyth Shipping & Trading, Inc., Ambyth Shipping Micronesia, Inc., and Seafix, Incorporated provide a generous donation to support the American Red Cross: Typhoon Mawar Relief Operation.
Business Capture & Special Projects Executive, Jacob Tareyama, and Human Resource Manager, Louise Garcia, present the company's donation to the American Red Cross Guam Chapter's Chief Executive Officer, Chita Blaise, on June 30, 2023.
In a statement to the company, Ms. Blaise expresses that "the Red Cross is able to do what it does for the community because of people like [your organization]. We are not federally nor locally funded and we rely entirely on the generosity of the businesses and individuals to fulfill our mission of alleviating suffering in the face of emergencies."
Visit https://www.redcross.org/local/guam.html for more information on how you can get involved.
SEAFIX, INC.

(1-670) 322-0970 /
322-0971
Josh P Dandan
Corporate Quality Assurance Manager & Human Resources Manager-CNMI
SEAFIX, INC.

(1-671) 649-8200

Louise Garcia
Human Resources Manager